WILLEM'S YAMAHA PAGINA


MY YAMAHA'S FOR SALE YL1 CS3 CS1 YAMAHA'S TE KOOP



My 1968 Yamaha YL1, 100 cc two cylinder two stroke, this one is sold.


A 1966 Yamaha YL1 was my first motorcycle, I had one when I was 14 years old, it was very fast when you are 14 years old and only 50 kilos
and used to old mopeds, and made my neighbourhood, Wippolder, Delft, The Netherlands very unsafe around 1975 with it.


My 1974 Yamaha RD 200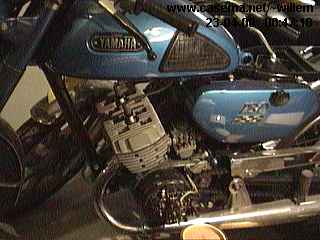 My Yamaha CS2 is for sale for 1200 Euros (fixed price), new chrome, new paint, rebuilt engine.

---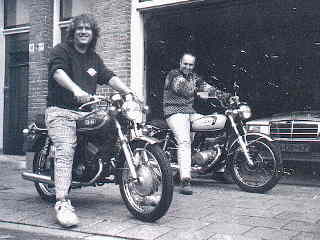 Keep Two Smokin' !! Keep Two Stroke !!
YAMAHA RD 200 '74
YAMAHA CS2 180 CC '70
---

TWEETAKT, BLAUWE WOLKEN, BLAUWE LUCHT, DUS GOED VOOR HET MILIEU
---


Back to Willem's homepage

Special Thanks : Ayoshida for the nice gif's!